Jack & The Giants Club
Kids Get Growing! Win Prizes!
Kids Learn Gardening Skills
Bubba started working in the garden at a very young age and wants to share that experience with other kids!
Great life lessons of work / reward are set into motion with the simple accomplishment of growing something.
Youth 16 and under can join Jack & The Giants Club and earn prizes for their effort!
A welcome kit is sent out upon joining that includes a T-shirt, gloves,  four seeds from Jack's 1317 lb or 1177 lb X Open "Big Porch Pumpkin" plus ten sunflower seeds and a How To Get Started Guide.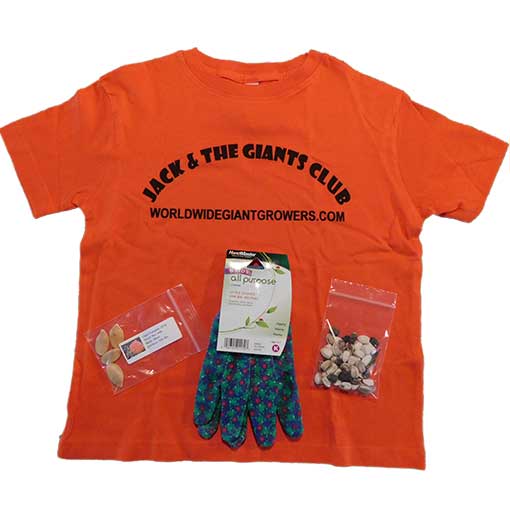 Here is Jackson with his first seedling transplant.
Jackson and the Sunflower!
We look forward to seeing pictures of your child with their prized vegetable!